The History of Meghan Markle and Prince Harry's Homes
With an uncertain future ahead, here's a look back at their past.

Samir Hussein
Getty Images
When Prince Harry and Meghan Markle announced their decision to leave royal duties behind, they set the watching world abuzz with questions and confusion: Why? Is this real? What's next? And the million-dollar question: where will they go from here? The Duke and Duchess of Sussex have expressed interest in spending more time in North America, with many speculating that Canada will become their final landing pad.
Since their original announcement, Meghan, Harry, and baby Archie have temporarily settled on Vancouver Island, just off the Canadian coast. While the future of the Sussexes' dwellings may be uncertain, their past homes are worth paying some attention to as well.
Read on for a brief history of the Duke and Duchess of Sussex's homes.
1
Meghan's Childhood Home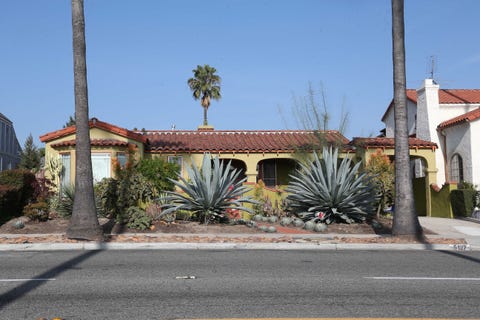 Meghan Markle grew up in Los Angeles, California, and lived in the Golden State until she left for college, attending Northwestern University in Chicago.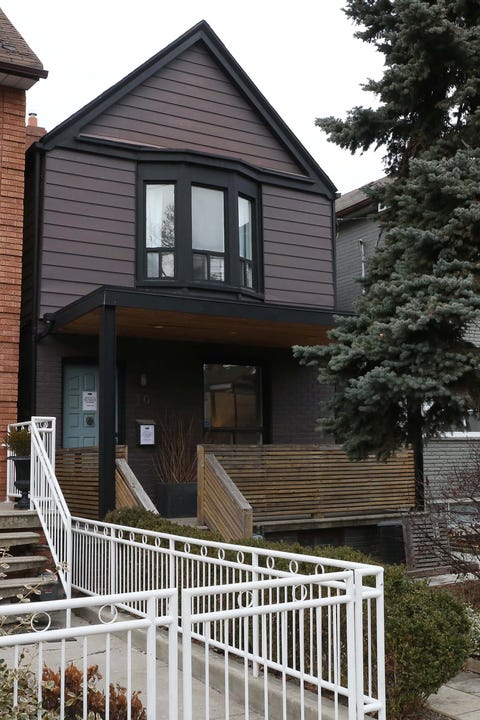 During the filming of Suits, the USA drama series in which Meghan played paralegal Rachel Zane, she lived in this quaint Toronto home.
4
Meghan's Home With Ex-Husband Trevor Engelson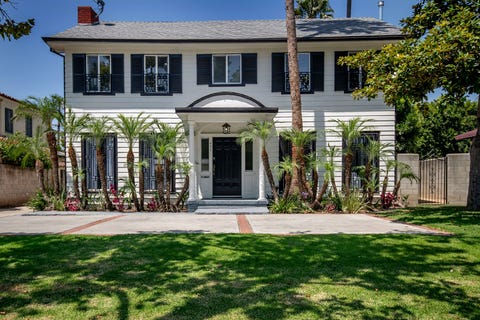 Prior to tying the knot with Prince Harry, Meghan was married to film producer and talent manager Trevor Engelson. During their marriage, the two lived in this Los Angeles mansion, which is currently on the market for $1.74 million.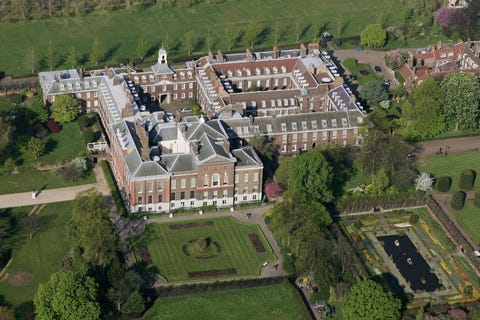 After their 1981 wedding, Harry's parents–Princess Diana and Prince Charles–lived at Kensington Palace. Their sons, Prince Harry and Prince William, were both raised here.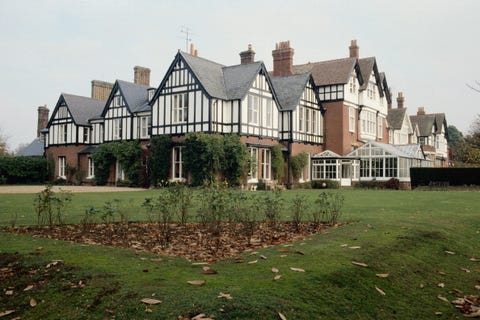 Georges De Keerle
Getty Images
In 1992, Prince Harry followed in his brother's footsteps and attended Ludgrove School, a boarding school in Berkshire, England. It was while Harry attended Ludgrove that his mother, Princess Diana, died in a car crash. The tragedy led to Harry spending an extra year at Ludgrove.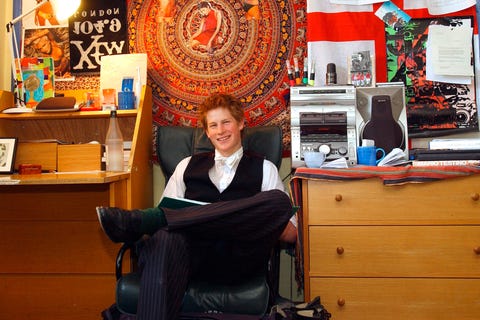 Pool/Tim Graham Picture Library
Getty Images
Following his time at Ludgrove School, Prince Harry was admitted to Eton College, an iconic independent boarding school for students aged 13 to 18 in Berkshire, England. Here, Harry poses in his dorm room.
8
Royal Military Academy at Sandhurst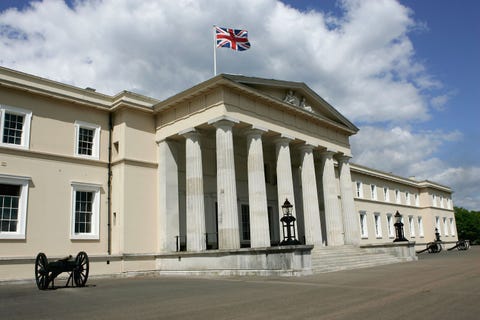 Prince Harry decided to take a gap year after attending Eton, traveling to Lesotho and Australia. Following the gap year, he underwent training at the Royal Military Academy at Sandhurst. It was from here that Harry was then commissioned as an Army Officer—a Cornet—in the Household Cavalry's Blues and Royals.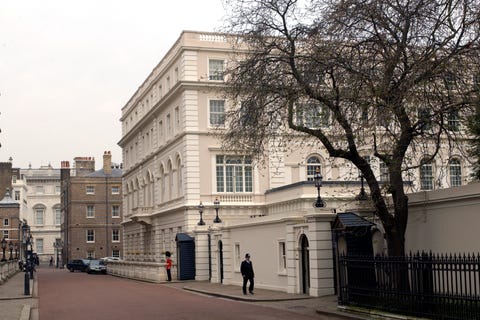 This British royal residence was originally home to Queen Elizabeth, The Queen Mother from 1953 until the early 2000s. Located in Westminster, London, Prince Harry lived here from 2003 to 2012.
10
Apartment in Kensington Palace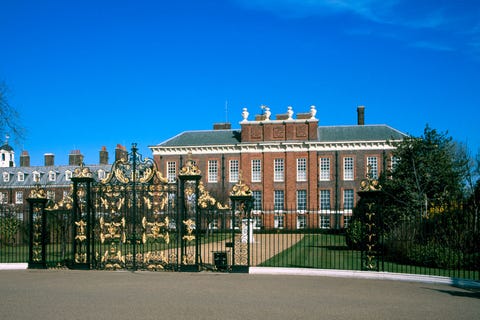 Construction Photography/Avalon
Getty Images
Following his first royal tour, Prince Harry moved from Clarence House to a one-bedroom apartment in Kensington Palace. This was Harry's first time living independently, though he was just a stone's throw away from his brother William and William's wife, Kate Middleton.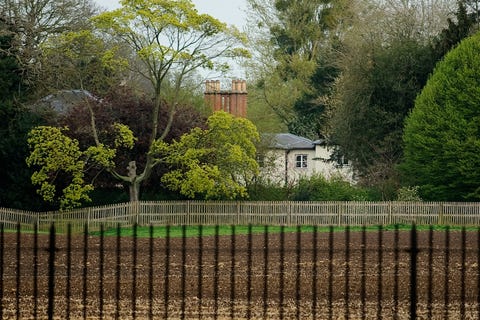 Following their wedding in May of 2018—and just before the arrival of their son Archie—Prince Harry and Meghan Markle moved out of Kensington Palace and into Frogmore Cottage. Since their announcement about stepping back from royal duties, their future at Frogmore Cottage is now up in the air.
This content is created and maintained by a third party, and imported onto this page to help users provide their email addresses. You may be able to find more information about this and similar content at piano.io