The Duke of Windsor and Wallis Simpson's Bahamas Home is On Sale for $8.5 Million
King Edward VIII and his socialite wife lived here for a time after he abdicated the British throne.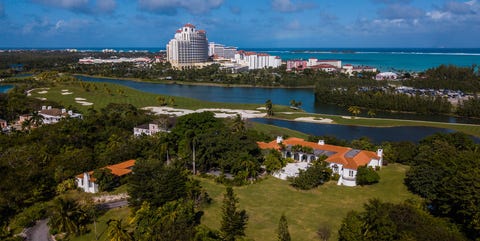 In the 1930s, King Edward VIII's desire to marry Wallis Simpson, an American divorcée and socialite, forced him to abdicate the British throne. After the couple wed, Edward was made Governor of the Bahamas and the newly-named Duke and Duchess of Windsor moved to Nassau. Given that the existing Governor's Mansion was not up to the couple's standards, the house went under extensive renovations. While the Duke and Duchess waited, they moved somewhere a bit more comfortable: Sigrist House.
Now, Sigrist House, where the Duke and Duchess lived in 1940, is on the market for $8.5 million. The house is named after its builder, British aviation pioneer and movie producer, Sir Frederick Sigrist. Built in the 1930s, the mansion has since been upgraded, with vestiges of its history preserved.
Scroll down for a look at the stately home, the listing for which is held by Mark Hussey of Damianos Sotheby's International Realty.
The home sits on Prospect Ridge in Cable Beach, Nassau.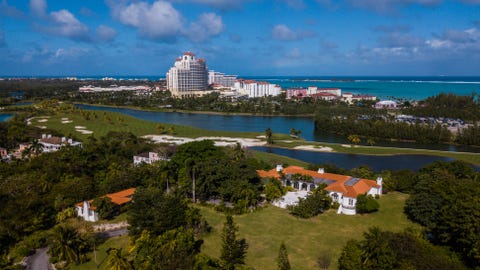 The residence is 15,000 square feet with views of Goodman's Bay, overlooking the new Baha Mar Resort and Golf Course, and the Atlantic Ocean in the distance.
The home contains fifteen bedrooms and thirteen full baths.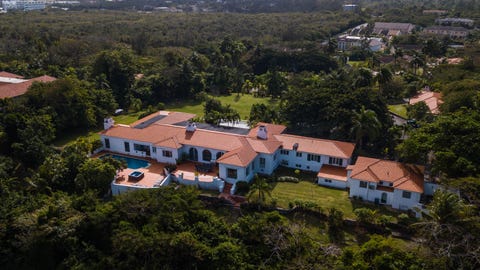 The sprawling estate consists of a four-bedroom-suite main residence, two four-bedroom guesthouses, and a three-bedroom apartment.
Lush greenery decorates the property.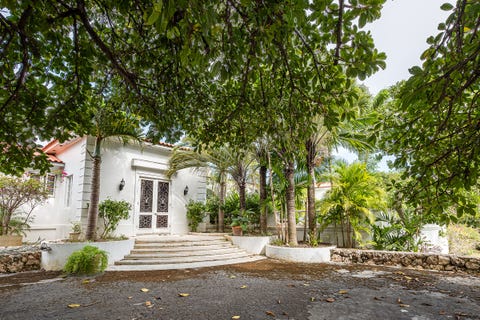 The front entrance showcases some of the landscaping on the home's four-acre grounds.
The home features artistic details.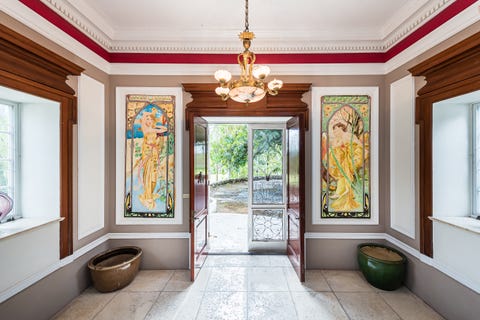 The main entrance includes two paintings of women, along with decorative moldings and a gold chandelier.
The high-ceilinged gallery is perfect for entertaining.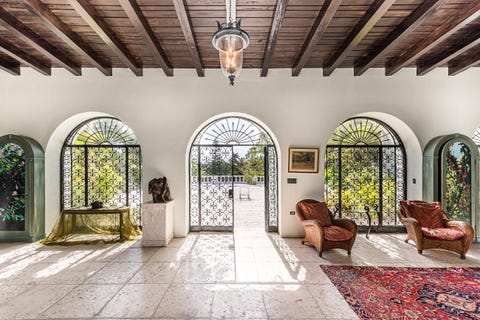 Internal doors can make the space expansive or intimate, depending on the occaision.
The stately Great Room is filled with mahogany wood.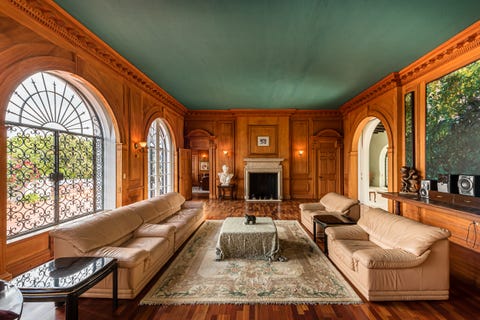 The room's white mahogany was hand selected in Honduras, taken to England for milling, and then reassembled in Nassau.
The kitchen features custom cabinetry.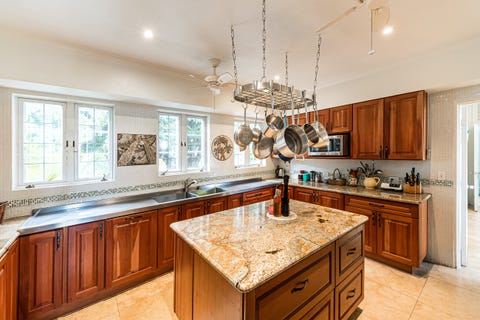 The mosaics on the walls depict peacocks and palm trees. All of the kitchen's appliances have been upgraded to create a thoroughly modern, functional workspace.
The master bedroom includes hardwood floors and white moldings.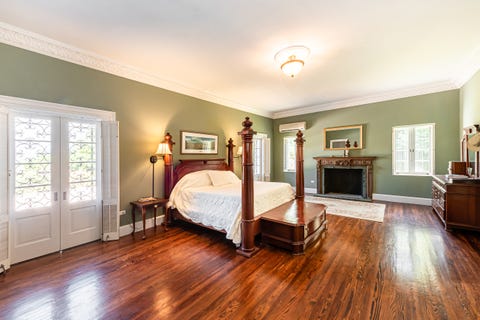 This room is certainly fit for a king and queen.
The property has room for plenty of guests.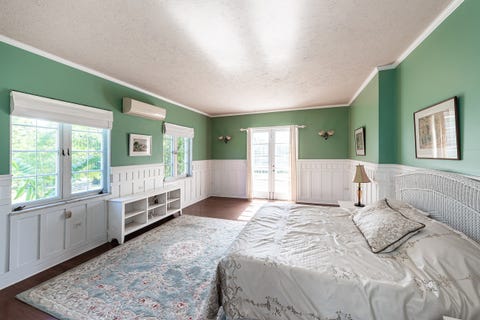 One of the fifteen bedrooms on the grounds features green accents and a patio.
Outside, there is a pool, jacuzzi, and an al fresco dining area.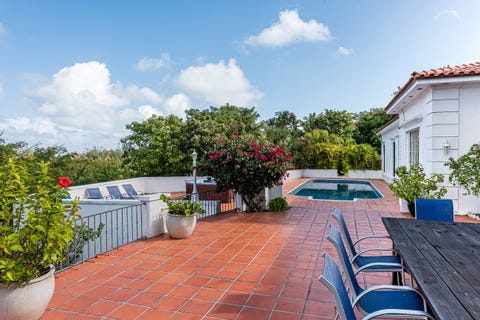 This deck is just part of the home's vast four acres of flowering tropical gardens, including fruit and coconut trees.
This content is created and maintained by a third party, and imported onto this page to help users provide their email addresses. You may be able to find more information about this and similar content at piano.io