53 Outdated Home Trends That We Hope Never Come Back
A little bit of plaid is fun. A lot of plaid is a '70s timewarp.

When it comes to decorating, there are times when taking inspiration from decades past makes a stylish vintage statement. Then, there are times like these — when a blast from the past would be better off staying there. From word art to floral furniture, these are the worst old interior design trends that you should toss immediately. Be honest: How many of these outdated trends have made an appearance in your home?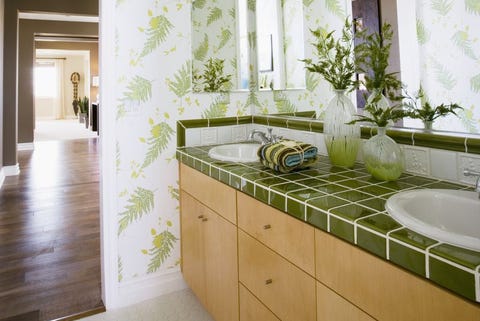 Tile Countertops
Tile countertops were all the rage in the 1970s, but if you'd like to keep your space current, it's best to leave this trend behind. Plus, it's difficult to clean, so avoid the stress and stick with marble or granite.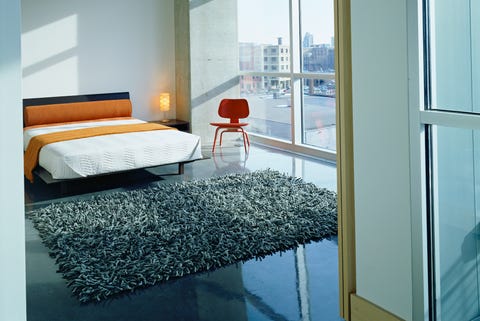 Shag Carpet
We know, we know. Shag carpets feel wonderful underfoot, but they miss the mark when it comes to making a space look stylish. Stick to low-pile carpets for a more modern aesthetic.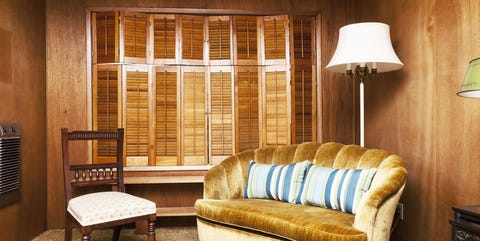 Wood Paneling
It might have been fabulous in the '70s, but in 2021, avoid wood paneling at all costs. It typically makes a room look dreary and dated — and nobody should settle for this type of environment.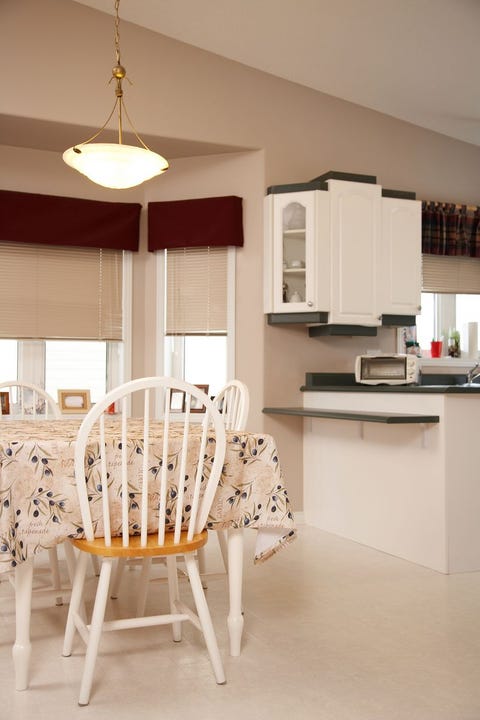 Linoleum Flooring
Whether it's used in a kitchen or dining area, do yourself a favor and upgrade to a more practical material like wood or tile.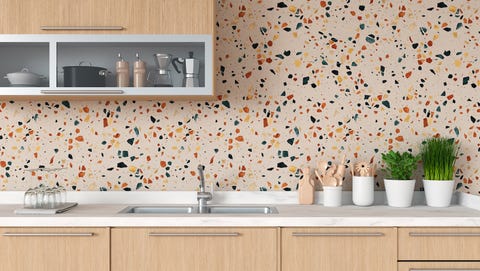 wuttichaijangrab
Getty Images
Terrazzo
If you don't want your home to take on the aesthetic of an office building, stay away from terrazzo. It was a popular design choice in the U.S. between 1930 and the 1990s, but while it's made a big comeback in recent years, it's going to quickly go back into "dated" territory soon.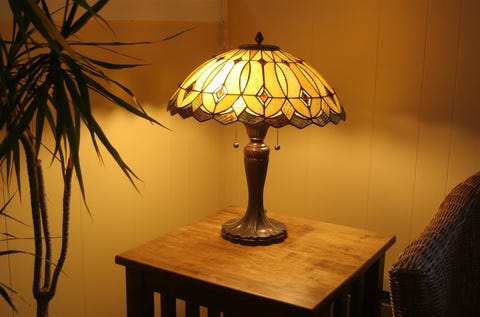 Tiffany Lamps
This is a tough one, but in most cases, your best bet is to do away with this famed light fixture. A Tiffany lamp tends to look either too fussy or reminiscent of certain bars trapped in the '80s. While the stained glass is lovely, the light they put out can be dim, too. Plus, there are a slew of other lighting styles on the market that can easily add a a touch of elegance to a room.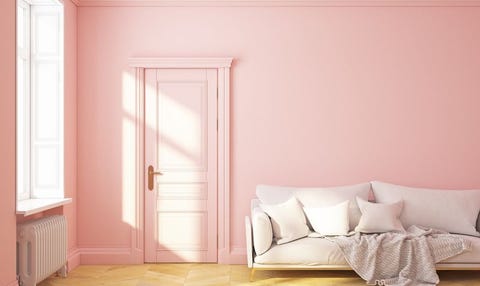 Millennial Pink
Yes, it's time to accept that millennial pink is no longer on-trend. For a fresh look, consider hues like yellows or muted green tones, which can work well across a range of design styles.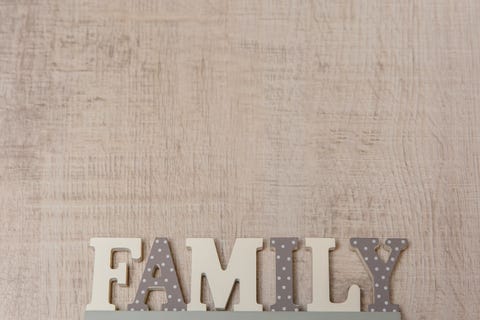 Word Art
Do you really need a giant wooden plaque hanging on the wall? From "Family" to "Love" to "Home," there are plenty of generic phrases and pieces of word art available — but that doesn't mean it's the best choice for you. Instead, it's worth it to take the time to choose something more meaningful that speaks to your aesthetic.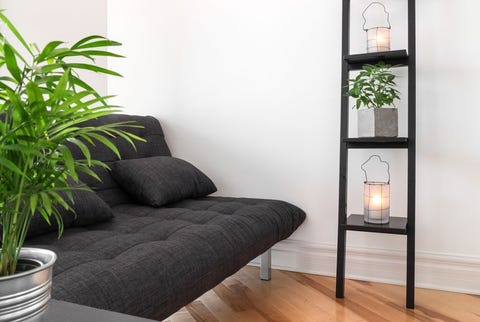 Futons
Now that your dorm days are over, it's time to toss your futon. Instead, opt for a traditional sofa style such as a loveseat.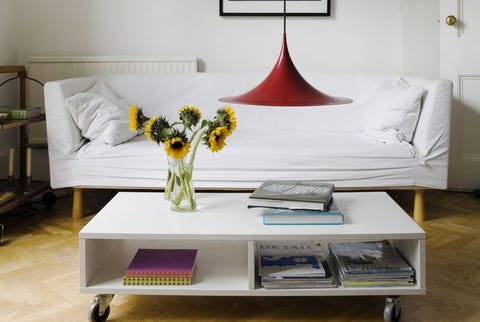 Fast Furniture
You've probably heard of "fast fashion," which refers to clothing that is a factory-made, much cheaper version of what's currently on the runway. The equivalent in home decor is "fast furniture," which is an inexpensive design that you essentially buy knowing that you'll toss it in a few seasons...or the next time you move. These easy-to-assemble (and even easier to afford) designs really blew up in the mid-1980s and have been going strong since.
Although it can be a great way to save money, there's a reason that antiquing and repurposing old furniture has been having a major moment. Recycling and reusing existing decor allows you to reduce waste and also collect pieces that are special and have their own story.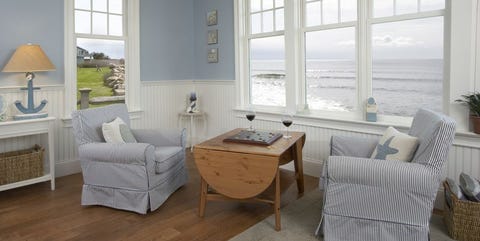 Nautical Motifs
It's time to sail far, far away from this cheesy trend. Anchors, sailor's rope and seashells belong on the actual beach, not in your living room. You can achieve beachy vibes without being too obvious, by picking a color palette inspired by your beautiful surroundings, or including subtle decor elements like coral and driftwood.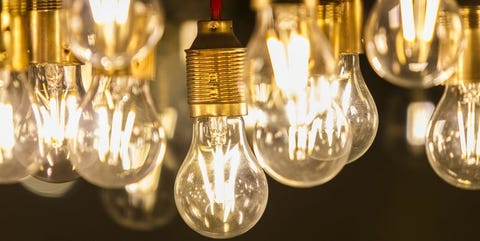 Edison Bulbs
Every coffee shop from Brooklyn to Portland has these antique-style lights hanging from the ceiling, and we're over it. If you want to be more than just a hipster with harsh lighting, opt for statement lighting like a chandelier instead. Even Thomas Edison himself would agree.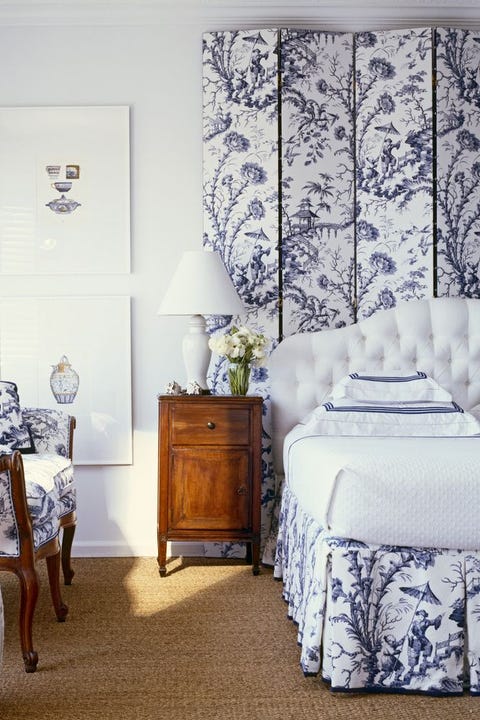 Tufted Headboards
Tufted furniture is centuries old, but it no longer has the glam feel it once did. Now, it just looks a little stuffy — and if you want a statement headboard, why not commit to something that actually makes a statement (instead of blending in with your mattress)?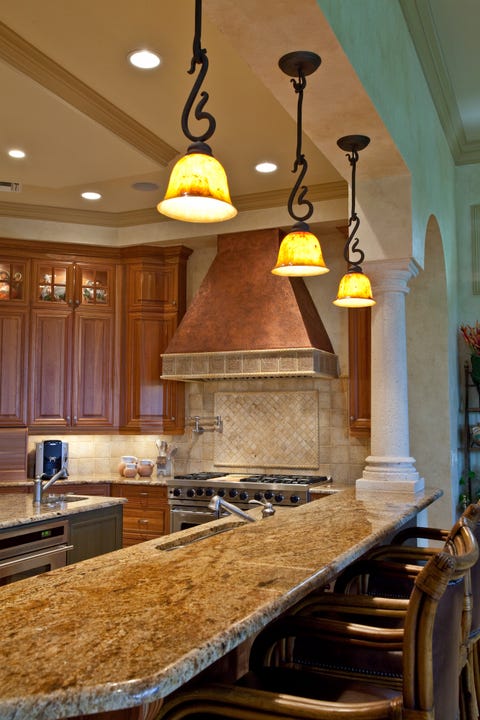 Tuscan Kitchens
This style was everywhere in the early 2000s, and we can certainly see its appeal. Today's kitchens, however, focus on creating a light, airy place to cook, rather than emulating a dark Italian villa.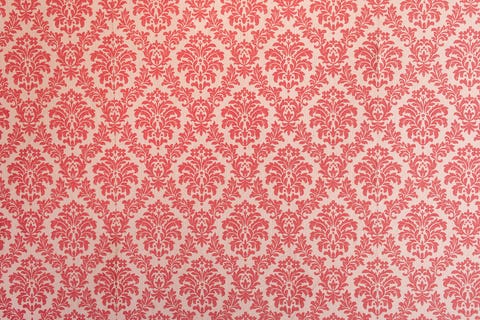 Nicola Ferrari
Getty Images
Damask
Is it a floral? Is it chintz? No, it's damask, which was a pattern found on everything from wallpaper to curtains in the '90s.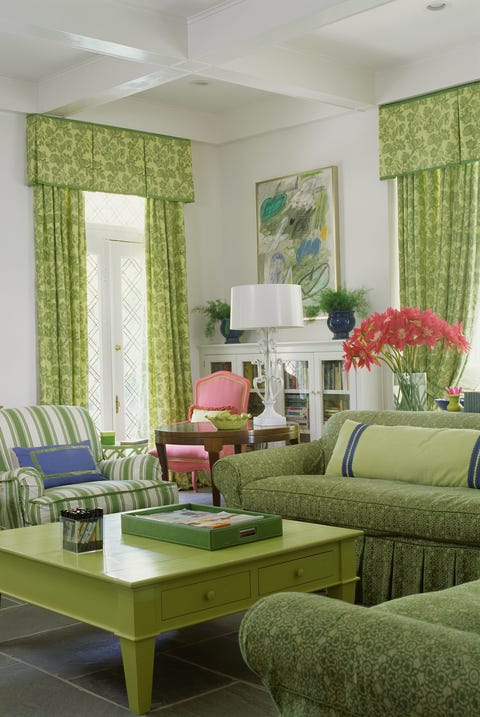 Matching Window Valances
When the window valances match the curtains and those match the furniture, you know you've time traveled to an earlier decade. Swap boxy for elegant with updated, modern curtains.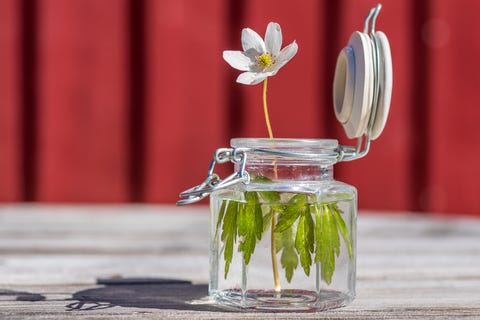 Gerhard Pettersson+46706974327
Getty Images
Mason Jar Mania
The wedding industry and "farmhouse" aesthetic has kept this going, but still. Since the '90s, mason jars have been heralded as the answer to all home needs: candle holders, salad containers, soap dispensers, anything really. Now, however, a new appreciation is blossoming for artisan goods like hand-crafted vases, meaning mason jars can go back to their original job of canning preserves.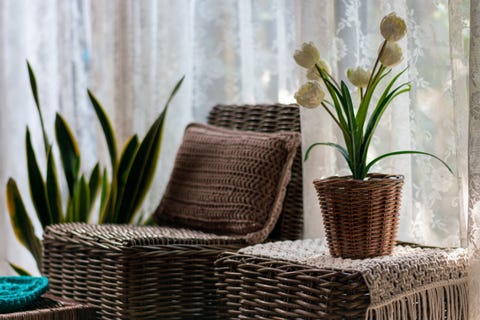 Fajar Rokhmawan Yunandaru
Getty Images
Wicker Furniture
Fine, you can keep these on the porch! But there is no need to have them anywhere inside as the world did in the '80s and '90s. Play with texture by opting for chairs in woven materials like linen instead.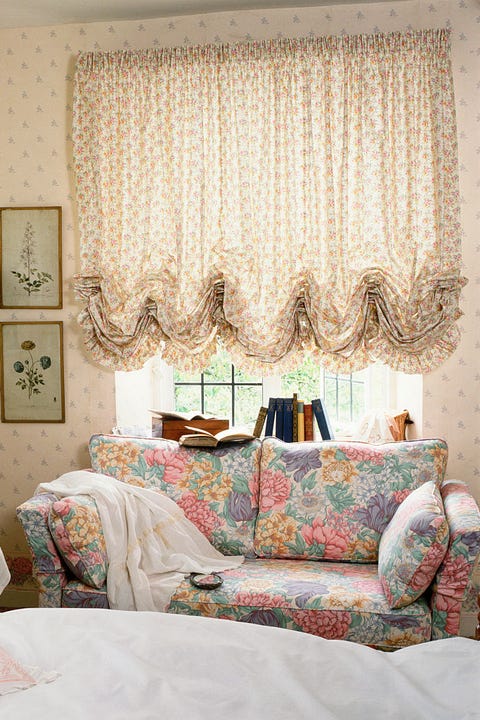 Dusty Pastels
Nothing screams "old" quite like a dusty pastel. In the '80s, all pastels were dusty blue or dusty pink — giving them that perpetual just-not-quite-clean look. While we've seen this throwback palette come back among Instagram influencers, the real-life vibe still seems a bit too 1980s.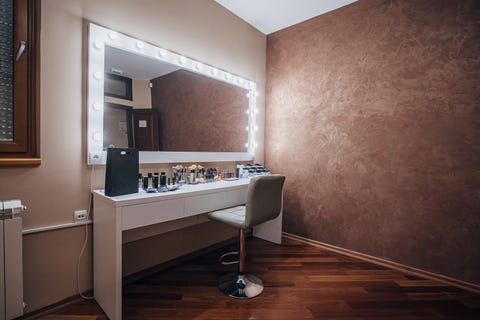 Hollywood Mirror Lights
Unless you're in the makeup chair, there's no need to be blinded by this '90s trend every morning. Bathroom lighting today is softer and more delicate than these harsh bulbs.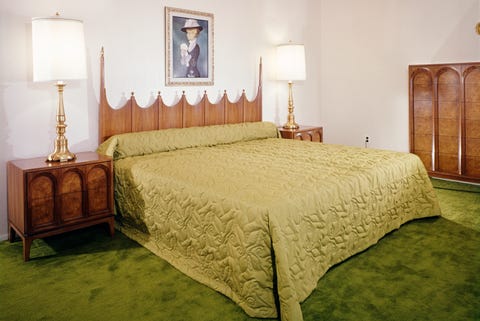 Avocado Green And Harvest Gold
These two calm colors were staples of the '70s as the country recovered from the Vietnam War. Now, however, the color combo can come off as drab and, naturally, outdated.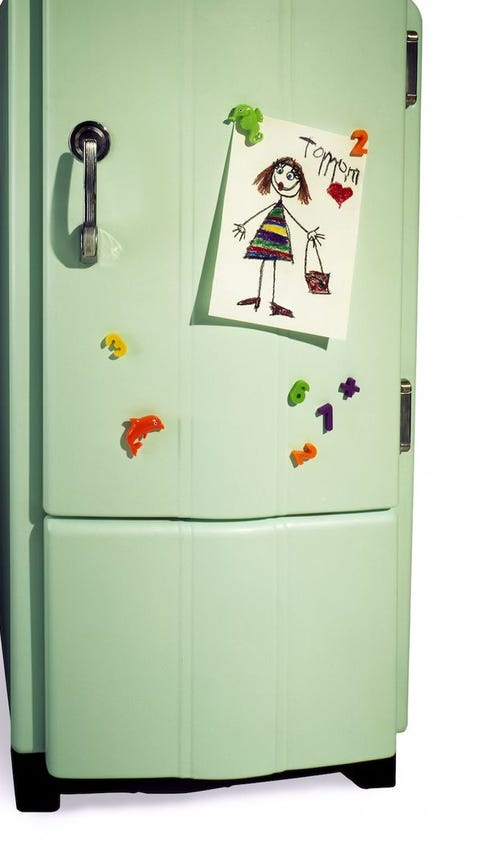 Avocado Fridge
Continuing the avocado green and harvest gold theme, refrigerators in the 1970s seemingly reflected what was inside them — avocados. It's a fun concept, but its charm is preserved in that decade.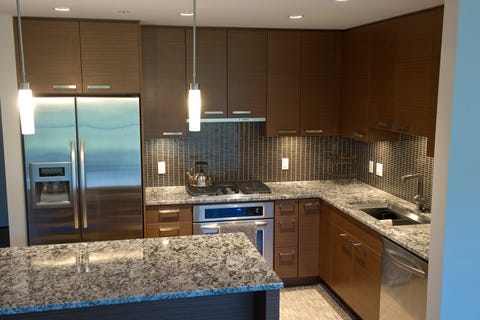 Granite Overload
In the early 2000s, we witnessed a single-material overload, which often involved way too much dark granite in kitchens. Today, accents tend to be more effective, and a minimalist modern aesthetic with lighter materials is often preferred.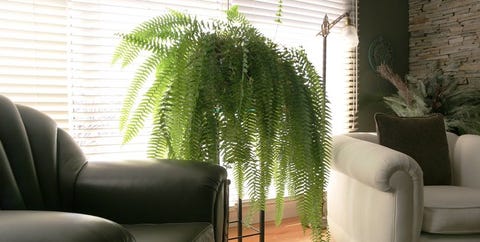 Ferns Everywhere
It's a beautiful plant, but you don't need one in every room. In the '90s and '00s, these plants took over homes — and there's no need to make your living room look like a greenhouse. (Plus, just think of all that watering.)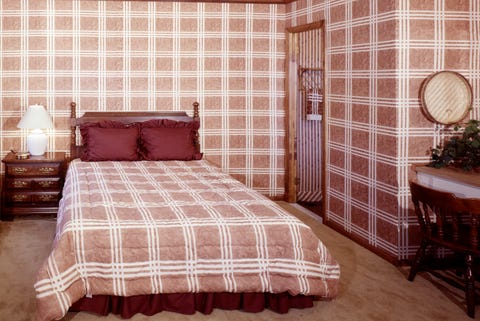 Plaid
Oh, the '70s. We certainly don't miss this look, which made you feel like you were in a plaid kaleidoscope. As with many other items on this list, sticking to small doses is key.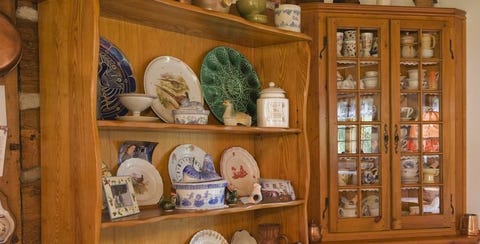 Pine Furniture
Don't get us wrong, an occasional pine accent is fine and dandy. But in the '80s and '90s, it was just about everywhere, from bookshelves to dressers to chests.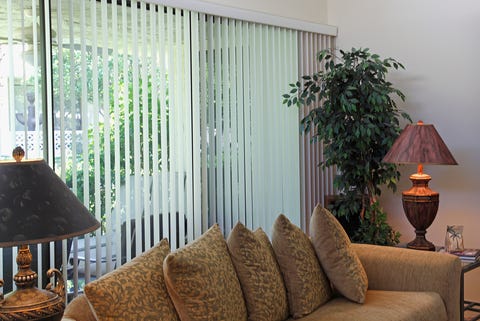 Vertical Blinds
Not only are these, well, annoying to open and close, but they're also a relic of the past. Invest in beautiful curtains for an eye-catching element in the room.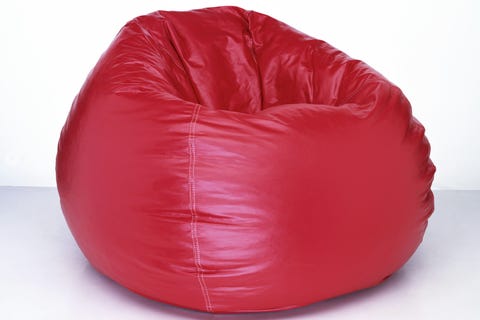 Bean Bag Chairs
Oh, hello '90s. Though this may have been a handy chair to eat a slice of pizza in between college courses, it should never leave a dorm room. Still, that doesn't mean you have to sacrifice comfort: Try a comfy reading chair instead.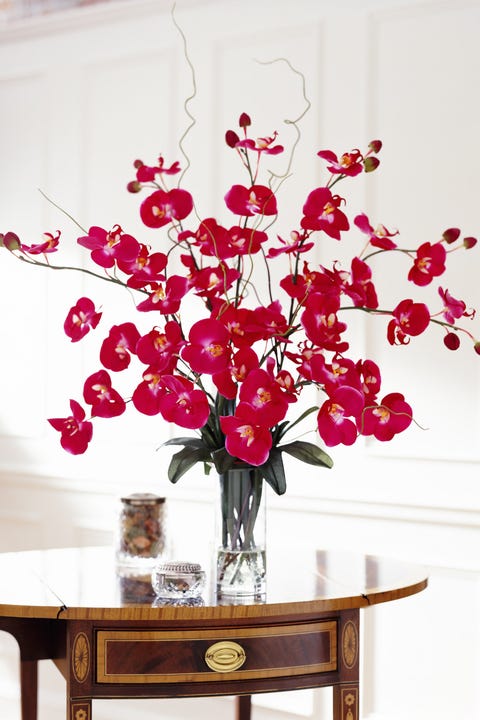 Giant Silk Plants
While there may be some very pretty silk flowers and faux branches out there, the look still can feel like something out of a catering hall. Treat yourself to real bouquet flowers.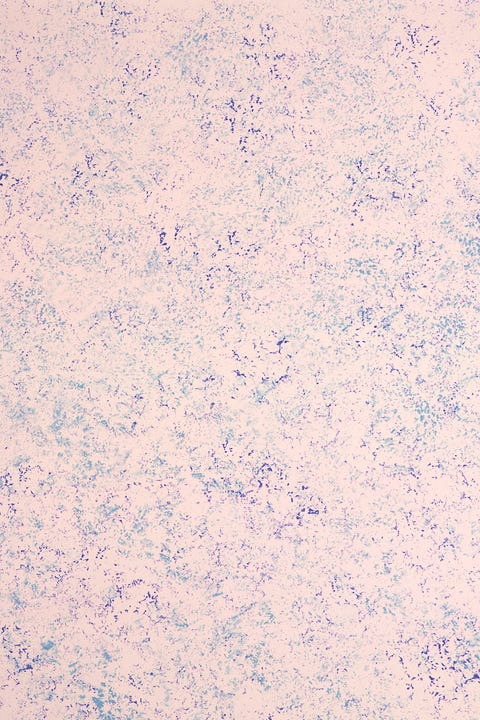 Sponge Walls
Homeowners in the '90s started getting crafty, but unfortunately, that often meant swapping carefully painted walls for, er, sponge painting. Though it created "texture," we can't help but appreciate today's chic, bold and sponge-free look instead.
This content is created and maintained by a third party, and imported onto this page to help users provide their email addresses. You may be able to find more information about this and similar content at piano.io