Every item on this page was curated by an ELLE Decor editor. We may earn commission on some of the items you choose to buy.
6 Ways You Are Using Your Dishwasher All Wrong
Stop using detergent pods, for one thing.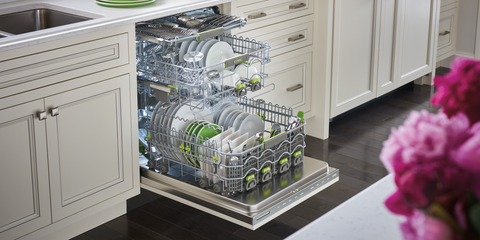 It doesn't take a rocket scientist to figure out how to load a dishwasher. Cram in as many dirty dishes as you can possibly fit, load the detergent pod, and press start. Right? Not really! You've been doing it all wrong and Coleman Teitelbaum is about to change your sudsing ways.
As a corporate chef for the Sub-Zero appliance group in New York, Teitelbaum prepares dozens of meals every week, and all of those dishes need to be cleaned in a hurry. Last month, his Madison, Wisconsin-based company (which produces the legendary Sub-Zero refrigerators and Wolf ovens in its American factories) launched its first new brand in 20 years, a line of high-tech dishwashers called Cove. Each of these 24-inch wonders comes with adjustable racks and 43 spray jets on three arms that eviscerate last night's dinner with barely a rattle or a hum.
But even a super-charged machine like the Cove benefits from dishwasher do's and don'ts. Here Chef Teitelbaum tells ED exactly how we are using our dishwashers all wrong.
1
Don't rinse the plates first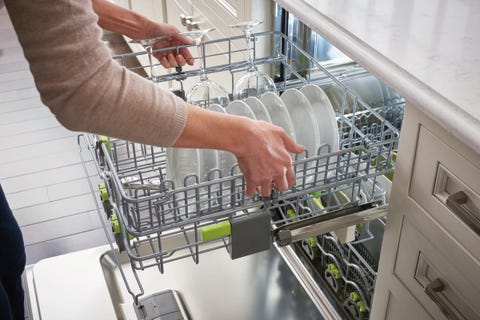 A rookie mistake is to first rinse your dirty tableware under the tap. Says Teitelbaum: "A dishwasher is designed to attack proteins and if you clean dishes off, the machine won't have food to attack and will target the dishes and glasses themselves. Just scrape the plate off into the trash and put it straight in the dishwasher. You'll also avoid wasting gallons of water. The dishwasher is far more efficient than we are at washing dishes."
2
Don't use pods or liquid detergent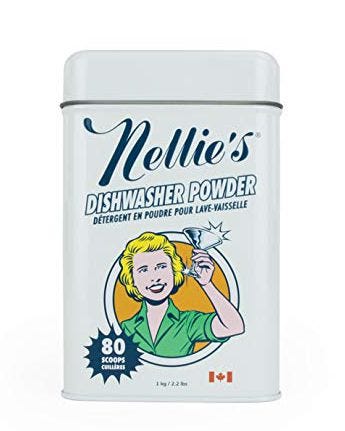 Powder detergent is far superior to liquid, Chef Teitelbaum believes, and pods are expensive and wasteful. "I get the convenience of pods, but I don't think a box of powdered detergent is that inconvenient," he says. "And there is an environmental impact—think about a box that is full of powder, versus a container of pods that is half full of air. It's wasteful. (As a side note, I like anything in boxes, including wine.)"

Nellie's Dishwasher Powder, $18, Amazon.com
Shop Now
3
Don't skip the rinse aid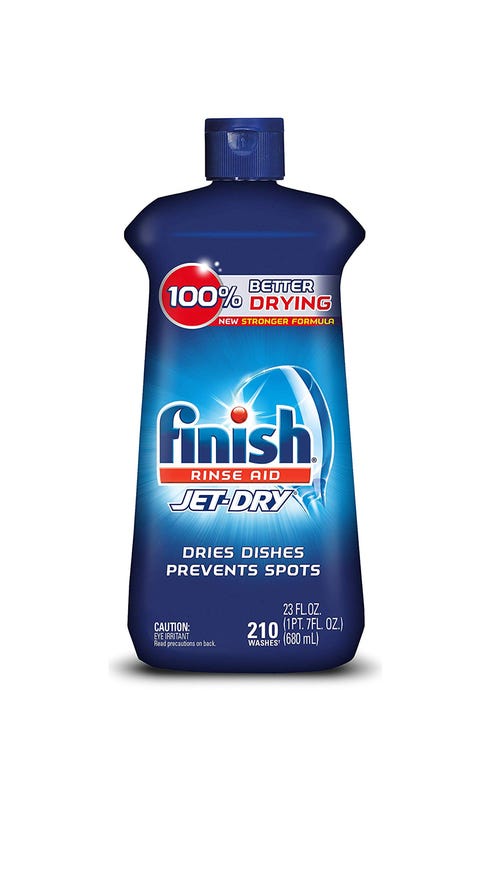 Rinse aids help with a washing phenomenon known as sheeting, which spreads water into thin sheets (as opposed to droplets) which roll off dishes instead of beading up. "It also makes drying easier because there is less water on the dishes," the chef says. "With a rinse aid, you fill up the container with less than a tablespoon of liquid; it releases later in the cycle. If you have a connected appliance, it will alert you by phone when you are running low."
Finish Jet-Dry Rinse Aid, $4, Target.com
Shop Now
4
Don't run the dishwasher half full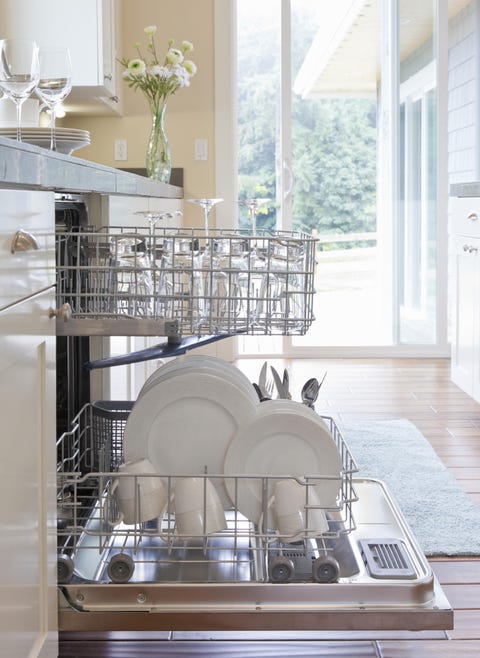 In a dishwasher, soap behaves like Spaces Invaders: it attacks whatever it finds in its path. Soap can be very damaging to dishes, and when a dishwasher is only partly full, the soap will target the dishes themselves, not just the food residue. "Running a full dishwasher helps with the longevity of your dishes," Teitelbaum says. "It also makes sense from an environmental standpoint since you are saving on energy and water. People are gun-shy about really loading up the dishwasher. Don't be afraid to fill up every space that's available."
5
Never put kitchen knives in the dishwasher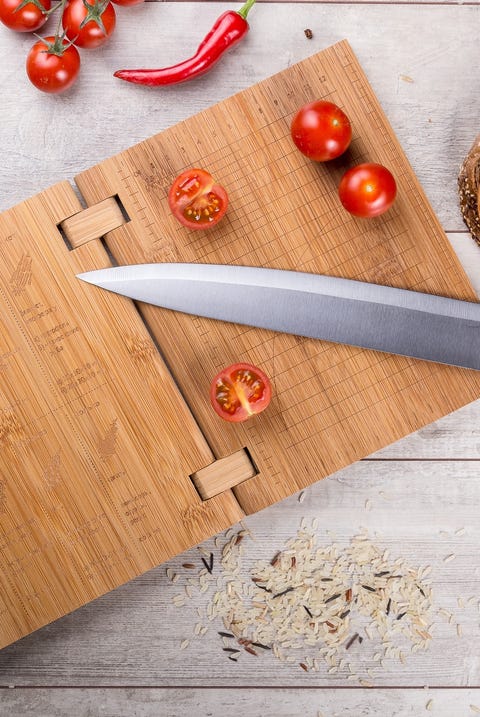 Rule number one: Never put kitchen utility knives facing up in the utensil basket. But the chef goes further. "I don't put kitchen knives in the dishwasher, period. Each one gets washed individually. It's safer, since you can cut your hand reaching in to get one. And when knives get rattled around in a machine, they get dull, and dull knives actually cause more cuts in the kitchen than sharp ones."
6
Switch up the cycles you use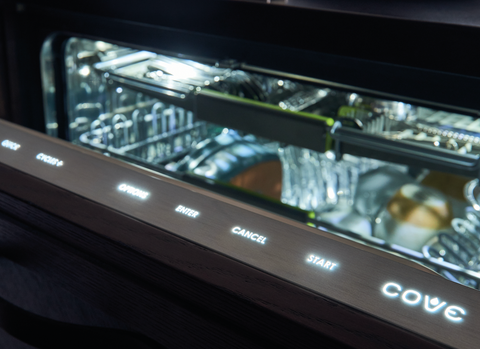 Dishwashers come with more than one cycle for a reason. For fragile dishware or plastics, Chef Teitelbaum recommends lowering the temperature of the dishwasher and using a more delicate cycle. The heavy duty setting is effective for pots and pans (assuming the tools are dishwasher safe) because of its longer soak cycle. It's also useful for the most challenging dishwashing situations: washing broiling pans, casserole dishes, or anything with melted sugar. That said, says the chef, "At home I wash my larger items by hand–including mixing bowls and pots and pans—because of the amount of space they take up in the machine."
Cove Dishwasher, $2,099, Sub-zero-wolf.com
Shop Now
This content is created and maintained by a third party, and imported onto this page to help users provide their email addresses. You may be able to find more information about this and similar content at piano.io